Gluten And Dairy Free Whoopie Pies
Gluten Free and More is, by far, the best resource for delicious recipes that are free of most of the foods that cause health, behaviour or learning symptoms. The website has loads of resources and if you subscribe to their site you will receive a delicious recipe almost every day. The one they sent out recently is for gluten, dairy, and egg free whoopie pies. They look amazing!!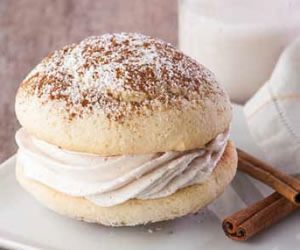 They specialize in family and kid friendly recipes and this certainly fills the bill. Take some time to check out their site here  and consider subscribing to their monthly magazine. It is well worth the money.